From December 20 to 22, 2019, the 2nd Craft Market and the 2nd Meeting of Artisans of the World Heritage Cities of Southern Europe and the Mediterranean took place in the city of Évora (Portugal).
9 cities have been represented by their artisans: Angra do Heroísmo, Guimarães and Évora (Portugal), Córdoba, Ibiza, Segovia and Úbeda (Spain), Cidade Velha (Cape Verde) and Mostar (Bosnia-Herzegovina).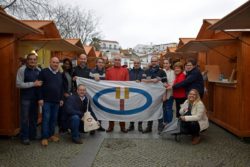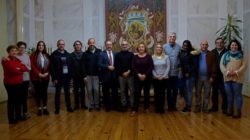 Among the craft products that were exhibited in this market, there are some that stand out: the glass carving and engraving of Nile Glass (Segovia), the historical reproductions of Neusa Semedo (Cidade Velha), the ceramics of Cerámicas Rakú (Córdoba), the pottery of Pedro Góngora (Úbeda), the artistic treatment on copper by Edin Pandur (Mostar), the plasterwork of the Associació Cultural Sa Bodega (Ibiza), the porcelain of Alfred Azevedo (Guimarães), the leather work by Joaquim Pimenta (Évora), the furniture painting in the Alentejo style by José Manuel Chinarro (Évora) and the embroidery by Marta Andrades (Angra do Heroísmo).